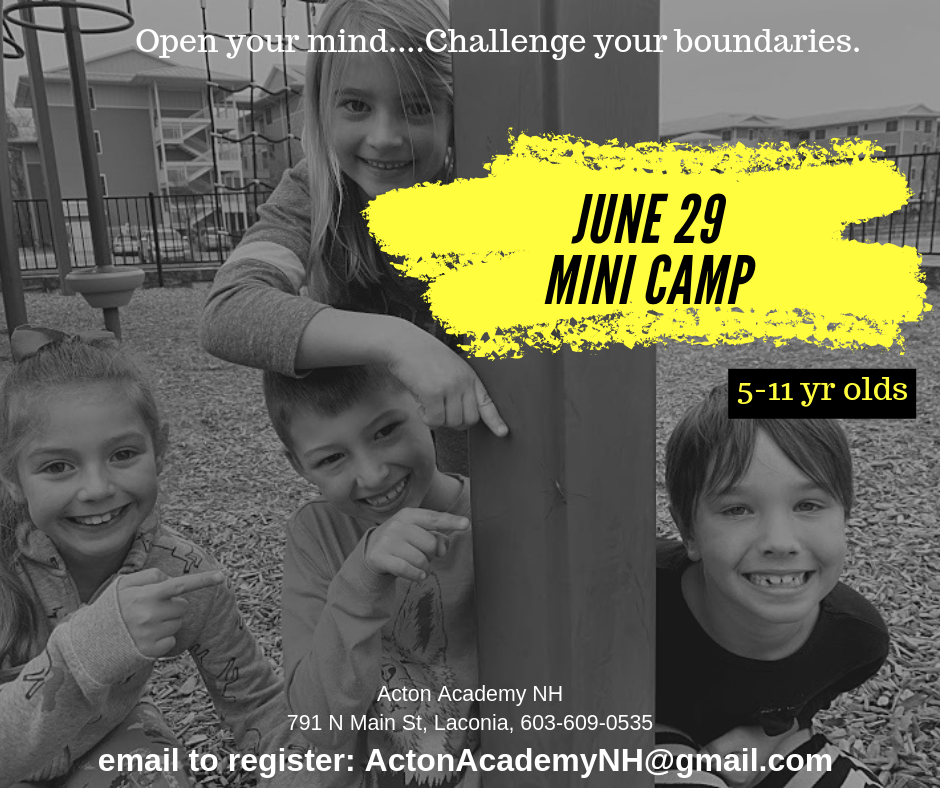 Children will spend the first few hours in a Growing Curiosity Quest, where they will be challenged with the question: Can anyone be a successful scientist, or are some people born with a special ability to look at the world as a scientist? Why?
We will learn a about Richard Feynman before heading off into "The Lab". Experiments will include 4 different ways to blow up a balloon, how to pick up ice cubes with just a piece of string, and using liquids of difference densities to create lava lamps. Children will be encouraged to develop their own questions from their curiosity and to determine what skills are important for a scientist to have.
The next part of the day will be spent in teams figuring out how to cross the "Chocolate River" using just a few "marshmallows". Then we will move on to creating a Lip Dub, where the children will choose a song they like and make a lip-syncing music video. We will end the day with quiet reflection and gratitude.
Acton Mini Camp is from 9am-2pm Saturday June 29
Cost: $30 per child.
Contact Us