Parents around the world are reinventing education by opening Acton Academies. Are you ready to join the revolution?
---
Mary D. MacIntosh and Paul MacIntosh, Acton Academy NH Co-founders
Our Story
We both attended public schools and were honor students, received college degrees, and achieved high levels in our respective careers. While thinking ahead for our son's education, we started looking beyond traditional education just to see what opportunities were available. During our journey, Mary happened upon Acton Academy and became fascinated. Once we both looked more deeply into this model, we thought "This is the kind of school that we wish we had attended!" We eagerly searched for a nearby Acton and disappointedly discovered that the closest one was outside of Boston. We love living in the beautiful Lakes Region and moving our family was not an appealing idea.
After much thought and consideration, we looked into creating our own Acton Academy. We visited the founding (flagship) campus out in Austin, TX and talked extensively with the founders, Laura and Jeff Sandefer. Our excitement grew and we found that we couldn't wait to come back to NH and share this amazing experience with our son, friends, neighbors and the Lakes Region Community!
In Fall of 2019, Acton Academy New Hampshire will open for elementary school students (ages 5-10), with the future aim to expand to middle school and high school students. Acton students learn mastery of the core skills of reading, writing, spelling, and math. They also experience deep-learning "quests" throughout the school year which build the knowledge, skills, techniques, self-drive, self-reliance, self-confidence and the "grit" to be successful students and citizens in the 21st century.
Acton students are kind, work hard, have fun and discover their own individual passions...all with no homework! (That's not a typo...no homework!) Acton emphasizes that family time is important, so that time after school belongs to the family. We believe that every person is on a hero's journey and that we all have a special genius inside of us. Acton helps every child develop that genius and find their passions so that they can make this world and community a better place.
---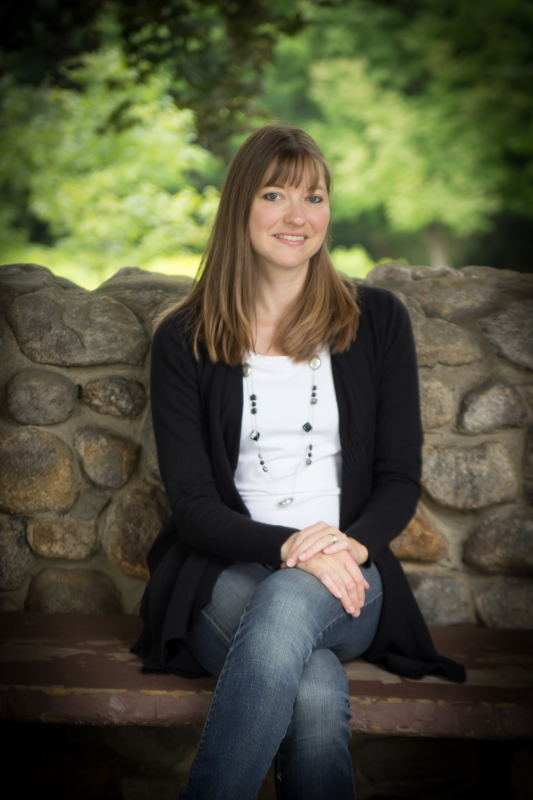 Mary D. MacIntosh (Co-Founder, Head of School)
Mary grew up in Meredith, NH, on Lake Winnipesaukee. She received her real estate license her Freshman year in at UNH. She also owned and operated a painting business in college. She graduated Cum Laude from the University of NH with a degree in Business Administration and Marketing.
After graduating, Mary obtained her Broker's license and took over the family real estate office in Meredith to become a 3rd generation owner of Truell Real Estate. She also started a successful house flipping business and, at one time, owned 16 rental units.
In 2016, she merged the family business with another local company, Peabody and Smith Realty. Mary coached high school volleyball for 11 years (at Kingswood Regional High School and Moultonborough Academy). She was named JV Coach of the Year in 2013. She also coached high school club volleyball for the Lakes Region Juniors for 10 years.
She has traveled all over the world, including living in Ireland for 2 months. In March 2018 she published her first book, Plate of Truth. She currently lives in Meredith with her husband Paul, son Finnian and cat Motley.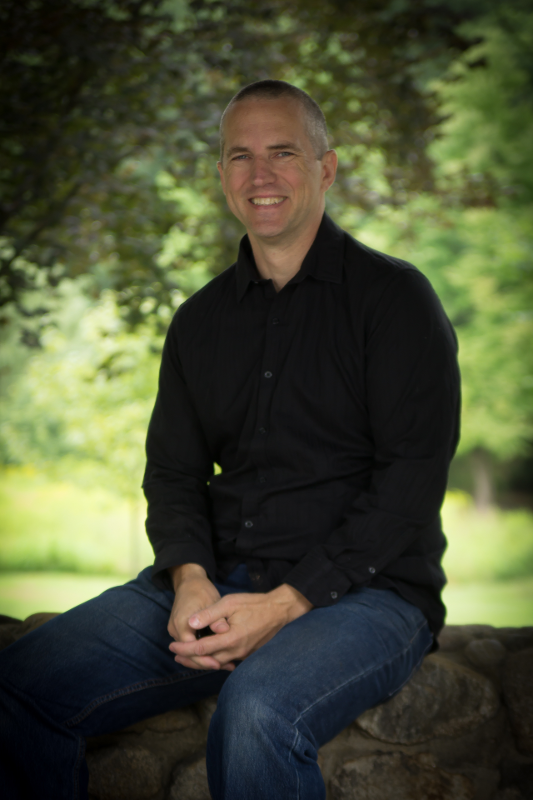 Paul MacIntosh (Co-Founder)
Paul grew up in Thornton, NH, attended public school and graduated with 22 others from Lin-Wood High School (Lincoln, NH). He earned a Bachelor's degree in Computer Science from the University of New Hampshire and Master's degree in Computer and Information Science from the University of Pennsylvania ("Penn").
He is an Eagle Scout, has been a volunteer firefighter, has worked for government military contractors, Wall Street firms, co-founded and sold an Internet start-up, and co-wrote a U.S. patent.
Paul has lived in New Jersey, New York, Toronto, New Zealand, Los Angeles, and has returned "home" to New Hampshire. He believes strongly in self-reliance, helping others, and life-long learning -- recently earning his Certified Ethical Hacker (CEH) designation.
He's an entrepreneur and engineer at heart, always tinkering and inventing!. He enjoys playing music and singing, playing games, volleyball, and hiking. Paul lives in Meredith with his wife and son (Mary and Finnian).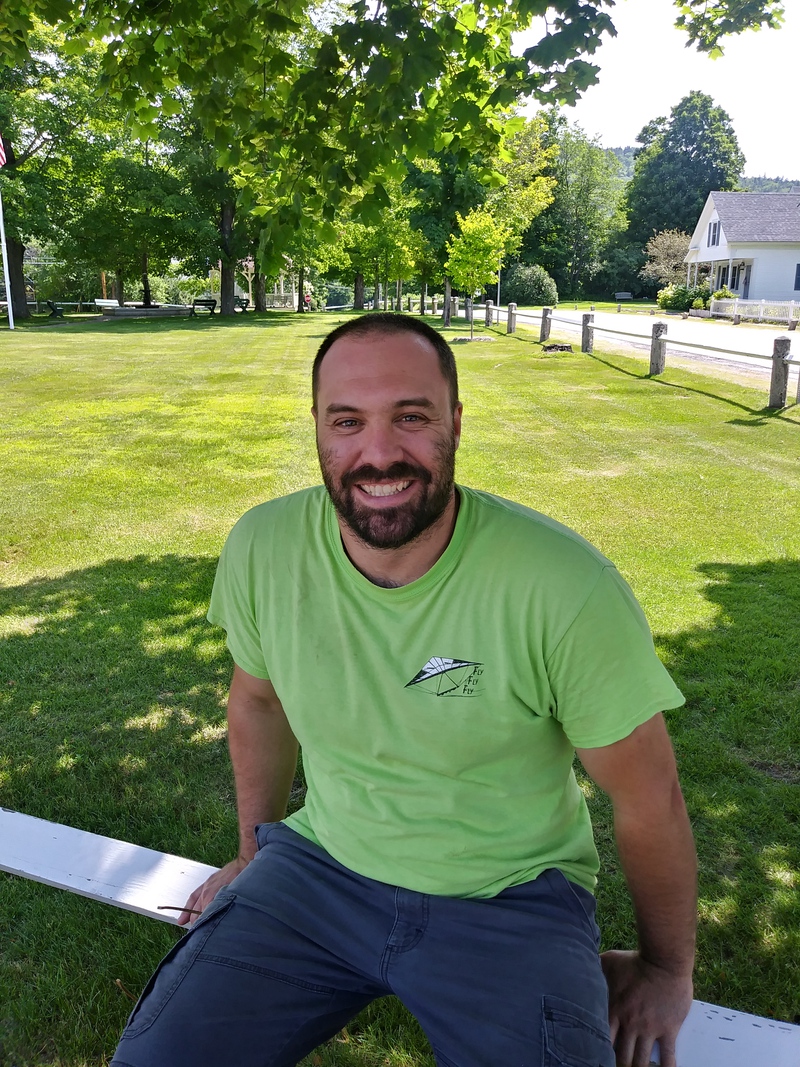 TJ Baumann (Lead Guide)
Experienced working and supervising in a team atmosphere, TJ Baumann comes to Acton Academy NH from a well-respected residential program where he was the Academic Adventure Lead in charge of planning and leading adventure programs and coaching life skills. Prior to his work there, TJ was the Program Manager for United Eventures.
Over the years, TJ has also been a teaching lecturer at Plymouth State University, a lead naturalist guide for the Appalachian Mountain Club, a mountain classroom environmental educator, a hang gliding instructor, a ski and snowboard instructor and a gymnastics coach. He has worked extensively with children of all ages and backgrounds.
TJ is a graduate of Plymouth State University where he earned a Bachelor of Science in Adventure Education. He has a diploma from the National Outdoor Leadership School in Lander, WY. He is a Certified Snowboarding and Hang Gliding Instructor, is Leave No Trace Master Certified and has completed his certification in Wilderness First Aid.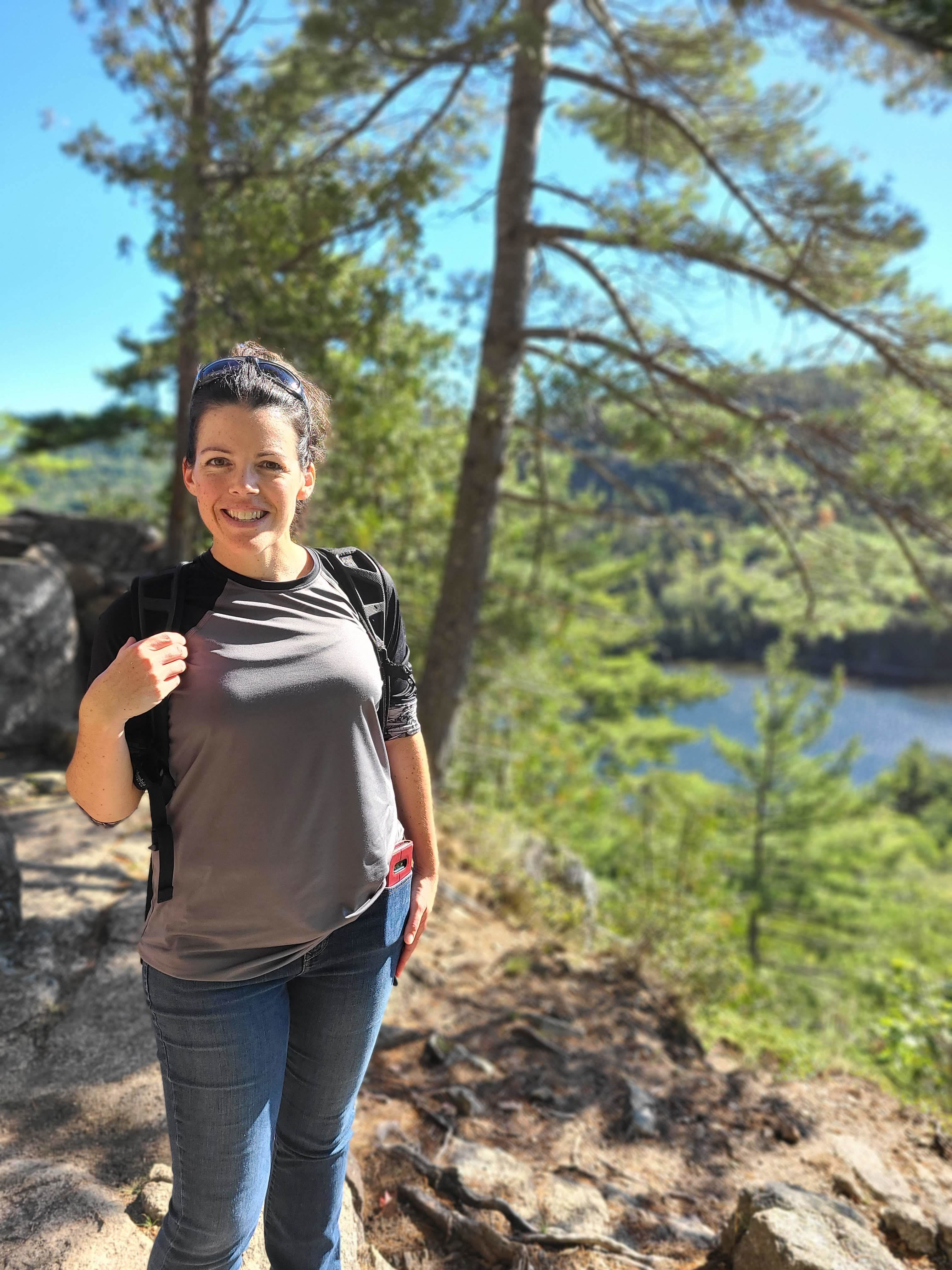 Kerry Perry (Guide)
Kerry has resided in Meredith, NH since 2015. Before being welcomed to Acton Academy, she was a Lead Teacher at Fledgling's Nature-Based Preschool in Laconia for 4 years. Kerry is a K-6 NH certified teacher. She attended Saint Michael's College in VT to attain a B.S. in Business Administration.
After earning her undergraduate degree, Kerry spent a few years exploring the USA while teaching children how to snowboard at Loon Mountain in NH and at Heavenly Mountain Resort in South Lake Tahoe, CA. Having always loved working with children, she decided to return to school to obtain a M.A. in Elementary Education at the University of Phoenix in CO. Kerry has been working in a school setting since 2009 and loves partnering her curiosity and love of learning with people of all ages.
Kerry is an avid traveler and has driven across the USA two times. When not at Acton Academy, Kerry spends her time hiking, gardening, cardio kickboxing, swimming, road tripping, and hiking with her husband, son, and dog. Her favorite lazy day activity is relaxing on the recliner while researching the best deals for her family's next travel adventure.
Cassandra Reale (Art Guide)
Cassandra, known to most as "Sanni", is a professional artist and yoga instructor based in Lakes Region, NH. Sanni graduated from the University of New Hampshire in 2014 with a B.S. in Recreation Management & Policy and an Emphasis in Art. She received her Reiki II and 200 hour Yoga Teacher Training Certification in 2014 from the Abhyasa Institute of Yoga.
Born and raised in Meredith, New Hampshire, creativity has been a key element in Sanni's life. Fueling both her curiosity and her drive to learn more, Sanni has also found a passion for teaching. Through sharing her love of art with others, she helps family, friends, and students ground and grow without judgment.
Balancing her interests in art, yoga, and natural health, Sanni is most passionate about her steadily growing business, Thyme, and Twine, a handmade macrame studio she founded in 2018. She continues to study under Christina Alexa in pursuit of her advanced 500-hour yoga teaching certificate while also serving as the manager of Yoga Jaya. Lastly, Sanni acts as the Gifts and Jewelry buyer for Sunflower Natural Foods.
Karen Simpson (Music Guide)
Karen is the owner and founder of the Music Clinic, has been teaching music in New Hampshire since 1976. A graduate of Berklee College of Music in Boston, Massachusetts, she holds a degree in Music Education and has been a Board-Certified Music Therapist.
She teaches voice, guitar, piano, violin, and many other instruments as well as theory, songwriting, and conducting. She has directed a number of choirs and performed as a vocalist throughout New England. Karen has also judged local singing and karaoke competitions and the 2006 New Hampshire Idol competition.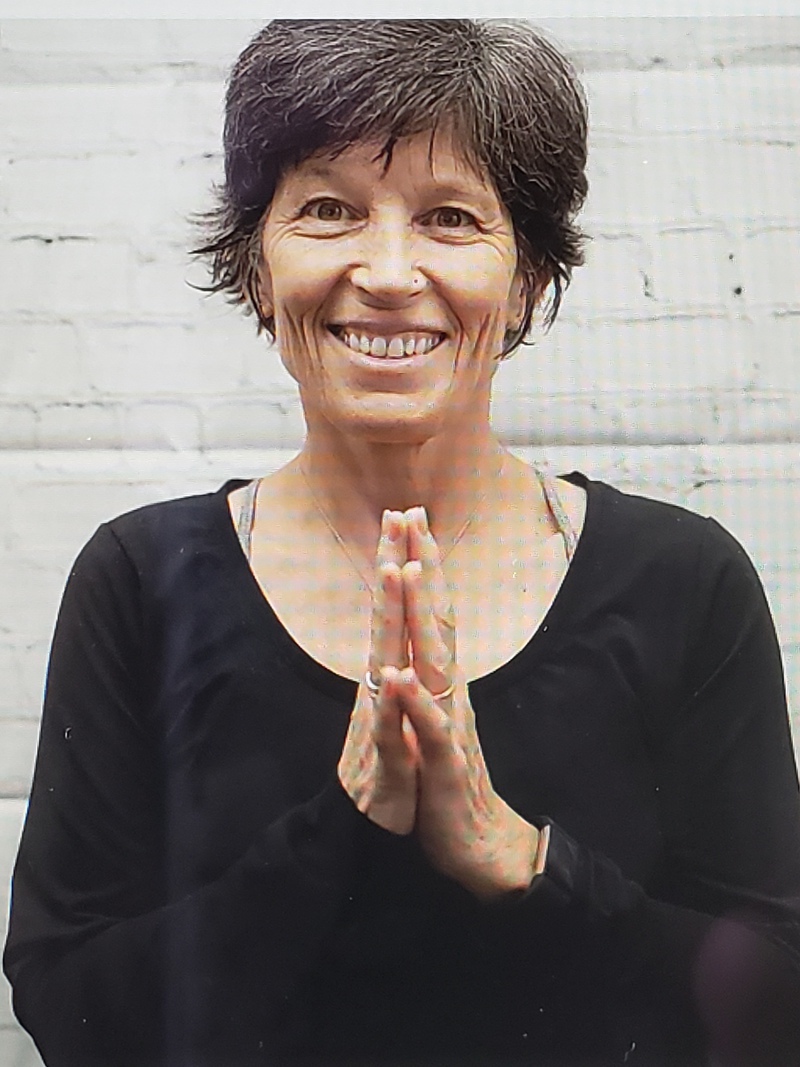 Sherry Gardner (Physical Education Guide)
Sherry first learned yoga as a child from an aunt living in Pakistan. Always active, she has run many marathons and loves to get outside in every season. She became serious about yoga in her 20s when, after being told she would never run again, she healed herself with yoga. She continues to run, hike, ski, bike, swim and dance as often as possible.
At The Downtown Gym, Sherry teaches Yoga, Barre, and Better Posture for all levels and all ages. She additionally offers individual and small-group training sessions, by appointment only. She holds certification in Holistic Health Education, Hatha Yoga, Mindfulness-based Yoga Meditation, Chair Yoga, Trauma-Sensitive Yoga, Kids Yoga, Yoga for Children with Special Needs, and YogaBarre. She is also a Coach in the Lakes Region Rock Steady Boxing program for people with Parkinson's Disease.
Recently, she has become involved with introducing yoga to Veterans through Camp Resilience, as well as teaching Yoga for Every Body and Gentle Yoga at Yoga From the Heart.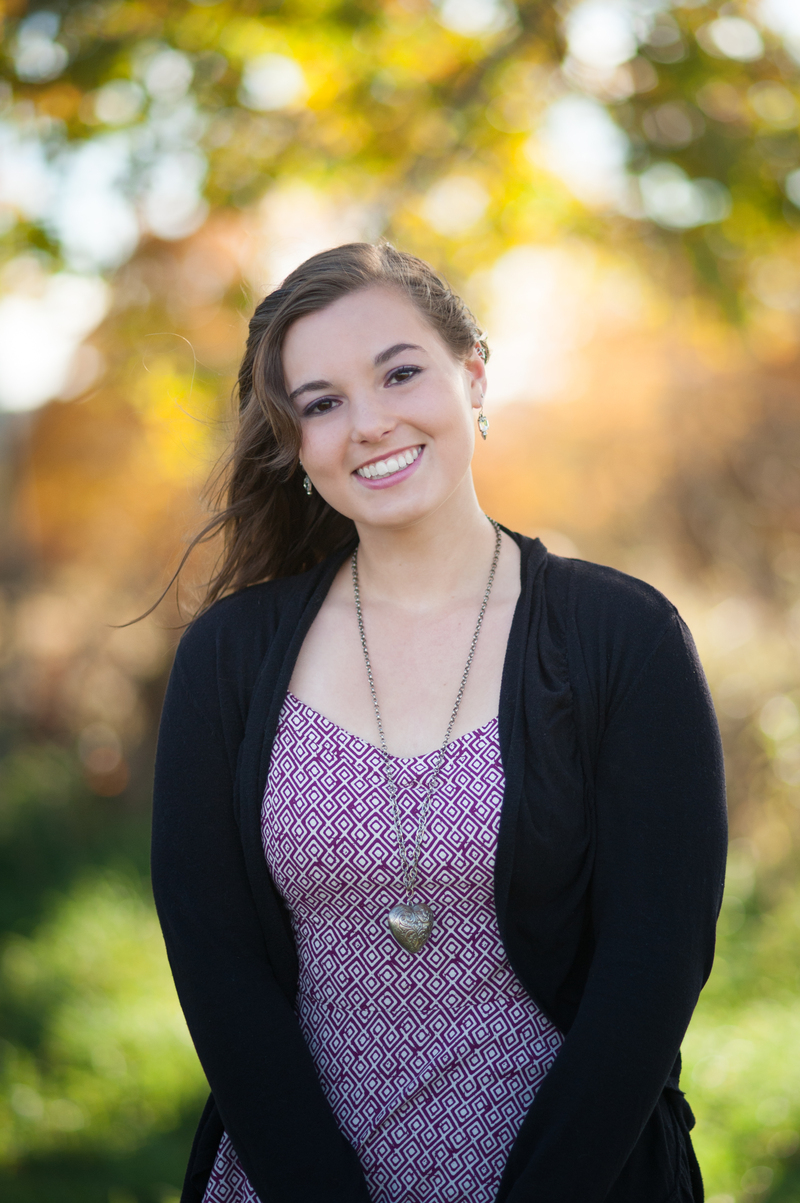 Anna Collins (Kindness/Mindfullness Guide)
Anna is a recent graduate of Plymouth State University where she received her B.S. in Elementary Education with a minor in Creative Writing. She has been working with children in a variety of settings since 2016. She believes there is no job more important than equipping students with the social/emotional tools they need to become good citizens and great friends.
She enjoys helping children learn through the arts and has been Children's Director and Assistant Director in a number of Children's Theatre Performances. She has experience working with kids from PreK-12th grade. She currently works part-time at Under His Wings Preschool with 3 and 4-year-olds.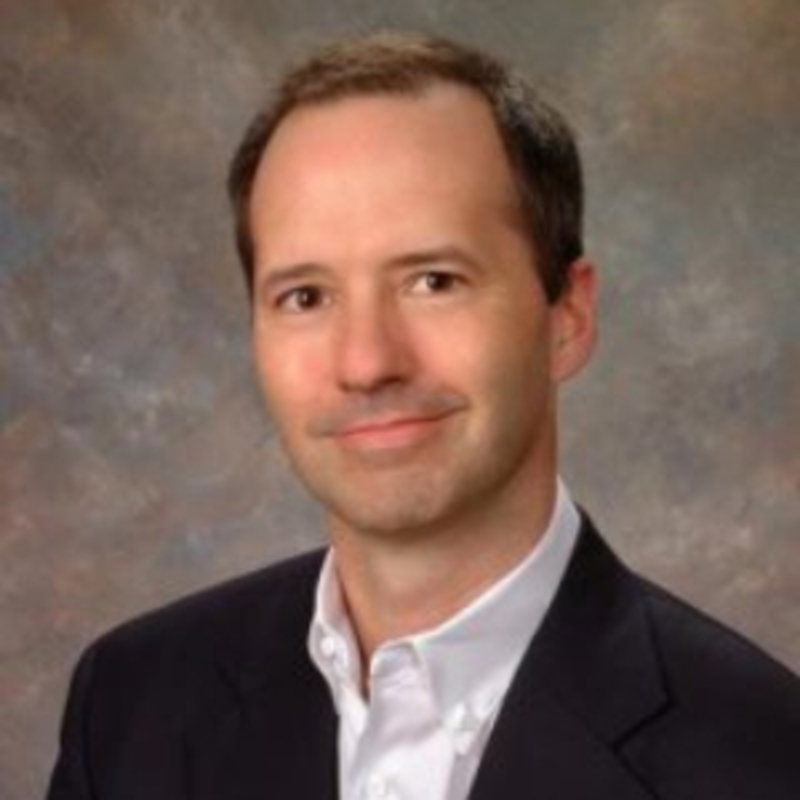 Jeff Sandefer (Advisor)
Jeff is an entrepreneur and a Socratic teacher. As an entrepreneur, he began by starting his first company at age 16 and most recently sold Sandefer Capital, an energy investment firm with several billion dollars in assets.
As a teacher, he cofounded the Acton School of Business, a school dedicated to America's next generation of principled entrepreneurs and famous for its 100-hour work weeks. The Princeton Review has consistently ranked Acton's teachers, students, and program among the best in the country. While at the University of Texas, Jeff's students voted him the school's Most Outstanding Teacher five times, and he was named by Businessweek as one of the top entrepreneurship professors in America. He also cofounded Acton Academy (Austin), where he is a middle school lead guide.
Jeff has been a longtime board member of National Review, the Texas Public Policy Foundation, The Philanthropy Roundtable, and the Harvard Business School and is one of the youngest members ever elected to the Texas Business Hall of Fame.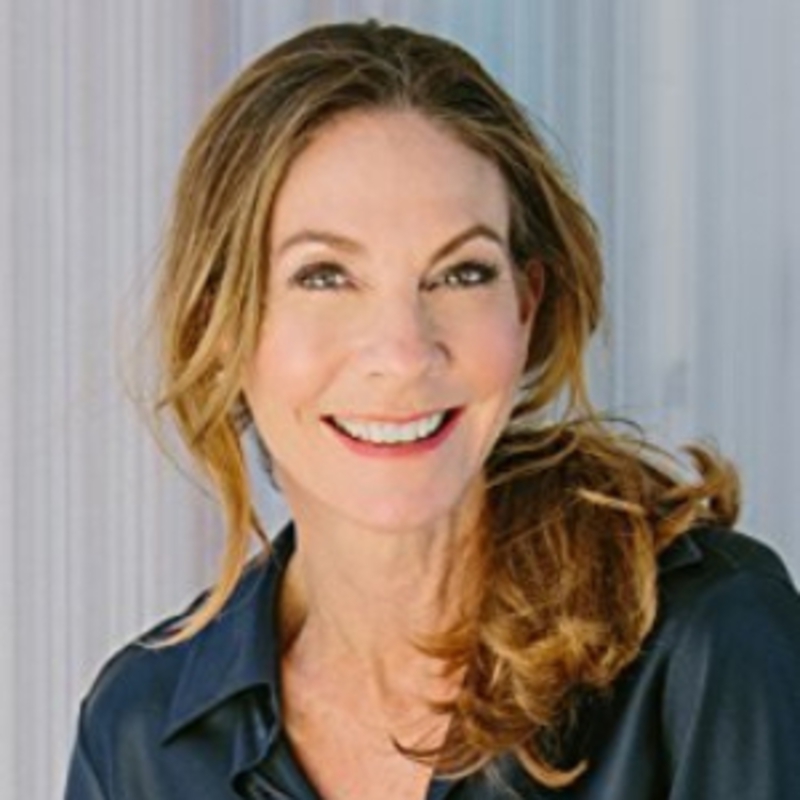 Laura Sandefer (Advisor)
Laura is cofounder and head of school of Acton Academy (Austin). Raised by a science teacher and minister, Laura lived on both coasts and in between as a child and then landed at Vanderbilt University for her undergraduate studies in the College of Arts and Science.
After working in London and New York City in the aviation insurance business, Laura yearned to follow her heart into the world of teaching. She went back to Vanderbilt's renowned Peabody College and received her Master of Education. This led her to work in arts education at the Oklahoma Arts Institute. Laura later married Jeff Sandefer and has two sons and a stepdaughter. It is the inspiration of these children that led Laura and Jeff to cofound Acton Academy.
Her greatest hero is her beloved late mother, who was a master teacher as none other. Her wisest mentor is her father, who sent her off to college with two words of advice: "Be curious."
I have seen so much development in our son, just in the last few months - not just academically, but in the way he responds to adults and even his younger brother.  He is also more prone to figure things out on his own rather than coming to me or his mom for everything. We love Acton and love what we are seeing in our son!
Patrick B. — Parent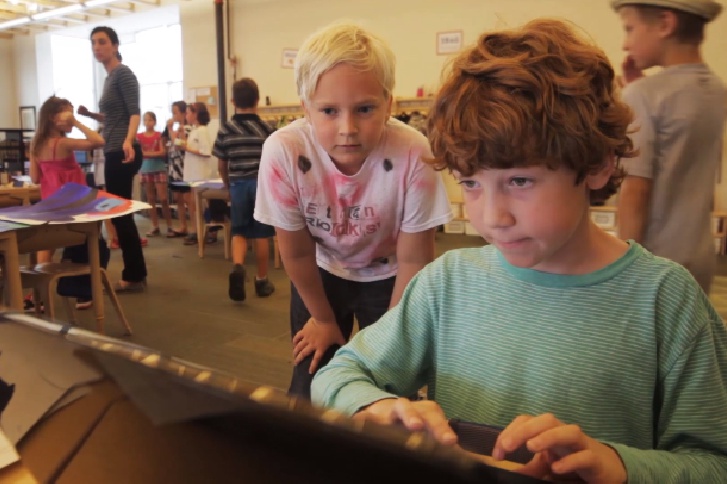 Our promises to your child
He or she will:
Begin a Hero's Journey.
Learn to be a curious, independent, lifelong learner.
Develop a deep respect for economic, political and religious freedoms.
Cherish the arts, wonders of the physical world and the mysteries of life on Earth.
Discover his or her most precious gifts and learn to use them to solve difficult problems.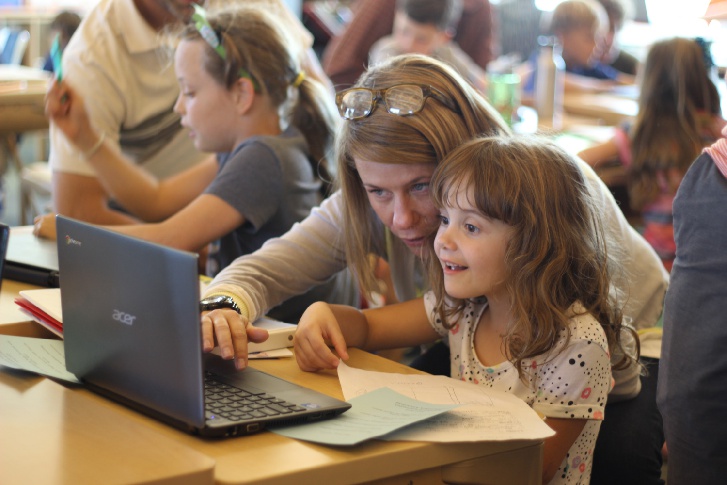 Our beliefs
We believe each child has a gift that can change the world in a profound way.
We believe in a closely connected family of lifelong learners.
We believe in learning by knowing, learning by doing and learning by being.
We believe in economic, religious, and political freedom.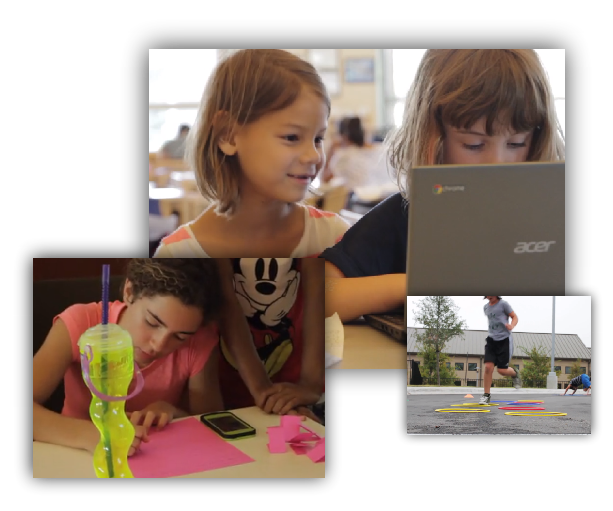 JOY + RIGOR = MASTERY
Embracing rigor is part of saying 'yes' to a Hero's Journey. Deep learning brings a special sense of joy, but the mastery required for a Hero's Journey goes even further, requiring commitment, discipline and hard work towards a worthy goal.